Webinar – Forging a New Masculinity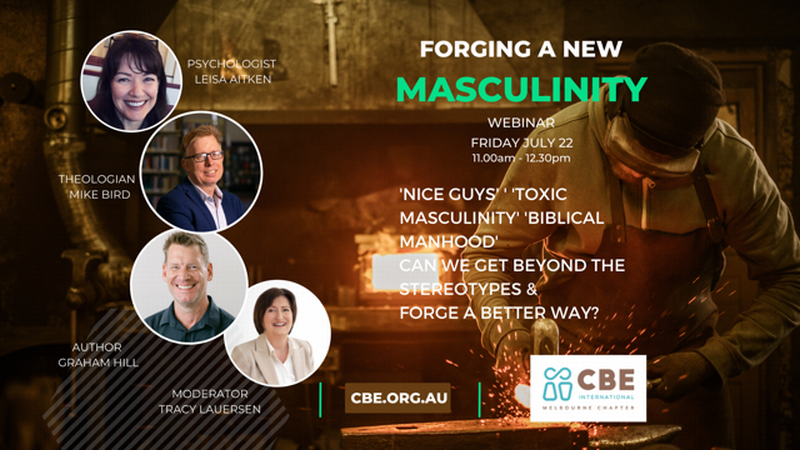 Webinar: Forging a New Masculinity
"Nice Guys", "Toxic Masculinity", Biblical Manhood"? Can we get beyond the stereotypes & forge a better way?
1. How fixed are notions of men and women in the bible? ( Are our cultural ideas of masculinity really sourced from the bible or from Aristotelean/Greek thinking)
2. Does being a man mean being in charge?
3. Should men strive for power? (Or instead embody selflessness and sacrifice)?
4. How can men take some affirmative action to embody a new masculinity?
Details:
Friday July 22. 11am – 12:30pm (EST) by Zoom
The Zoom link will be sent to you when you register.
Cost: $25 (Full Time students $10)
If you're not a member you can join for half price when you register (free if you're a full time student).

Panelists:
Leisa Aitkin is a clinical psychologist in Sydney who has worked in private practice for more than 20 years with
individuals, couples and families, using a family systems approach. In this time she has also been involved in
teaching ministries on topics which require the integration of psychology and Christian faith in many Anglican
churches and Christian schools and organizations. She is a fellow of the Centre for Public Christianity and is
completing a PhD on the psychology of hope, which integrates philosophy, theology and psychology.
Mike Bird is Academic Dean and Lecturer in New Testament in Ridley College,
Melbourne, Australia.  He describes himself as a "biblical theologian" who endeavours to bring together biblical studies and systematic theology. He believes that the purpose of the church is to "gospelize"; that is to preach, promote, and practise the Gospel-story of the Lord Jesus Christ. He is the author of 30 books, including the volumes The Gospel of The Lord: How the Early Church Wrote the Story of Jesus, Evangelical Theology, and with N.T. Wright, The New Testament in its World. He is also a prolific blogger through his Word From the Bird blog.
Graham Joseph Hill  is the Western Australia State Leader for Baptist Mission Australia. He is an Associate Professor
of the University of Divinity and the Founding Director of The Global Church Project. Graham's author website is
www.grahamjosephhill.com. Graham is the author of 12 books, including Holding Up Half the Sky: A Biblical Case for
Women Leading and Teaching in the Church (2020).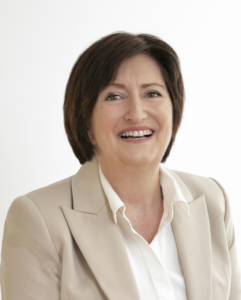 Tracy Lauersen is President of CBE Melbourne and Rector of Warrigal Anglican Church in the Diocese of Gippsland. She is an advocate for gender equity in the Church and chairs a National Working Group on Family Violence for the Anglican Church of Australia.